Fresh From The Blog
Read our latest news and events.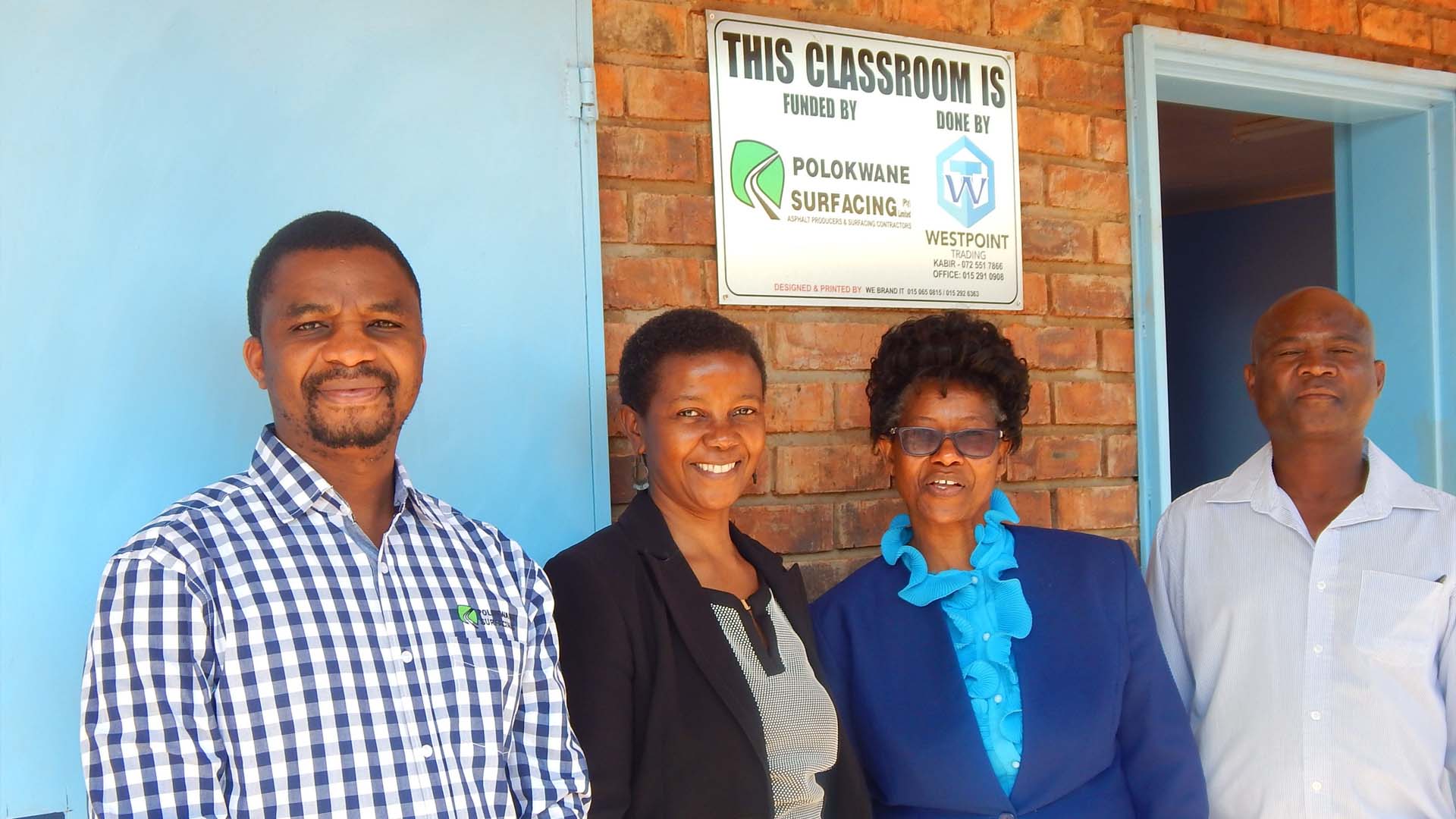 NEW CLASSROOMS FOR KGAKALA SECONDARY SCHOOL


Funding has been provided for the building of a classroom block for Kgakala Secondary School in Limpopo. The school will now have an extra block of classrooms, increasing their capacity to cater for more pupils. Built by West Point Trading 322CC, the block of classrooms has been handed over to the school on the 13th August 2018.